I'm sure that most of you have used Windows Live Messenger/ MSN Messenger at some point in your life. Maybe you remember it as Windows Live Messenger or MSN Messenger. It was one of the best instant messaging clients developed by Microsoft, so how to use Windows Live Messenger today ? in this article I will explain in detail…you can see this video on my channel about this topic.
note: This method work only with the registered account on the Escargot server, not the old windows live original accounts so if you are trying to log into your old account using this method it will not work.
1. How do we use Windows Live messenger Again?
A. Creating an account on the escargot server / Nina server
first,  this article is updated, in this article, I will use Nina's website for creating an account is the same Nina's  or  escargot  so enjoy the article 🙂

we click on register to create an account on escargot or Nina server
select the screenname to create an account to use it in Yahoo or Windows Live Messenger

you need to add your date of birth below and click continue.
B. Register your account 
after completing the first step above you need to add your screen name for example I add something as a screen name then you must add a valid email to receive the confirming email 
after that add your password, and then click register.

as you see your account has been created!

now open your email you will find a message from Nina's website just click on Activate your account.
after clicking on  Activate your account you will get this page you may log in to your account if you like!
2. Download
MSN/Windows Live Messenger
now we need to download Messenger. In the list, we click on Downloads and select the MSN/Windows Live Messenger.
We select the language and version of the program and download the program
You may be interested in : how to run Yahoo Messenger in 2022
after selecting your Windows Live Messenger ver patched or not it will start downloading.
3. log in for the first time 
info: if you want to sign in to your account using windows live your account will be for example somthing@escargot.chat all escargot accounts now will be ended by @escargot.chat and if you want to use your account in yahoo messenger just remove @escargot.chat
Then we install the program and log in with the email and the access code that you created in the previous steps Enter your email and password and log in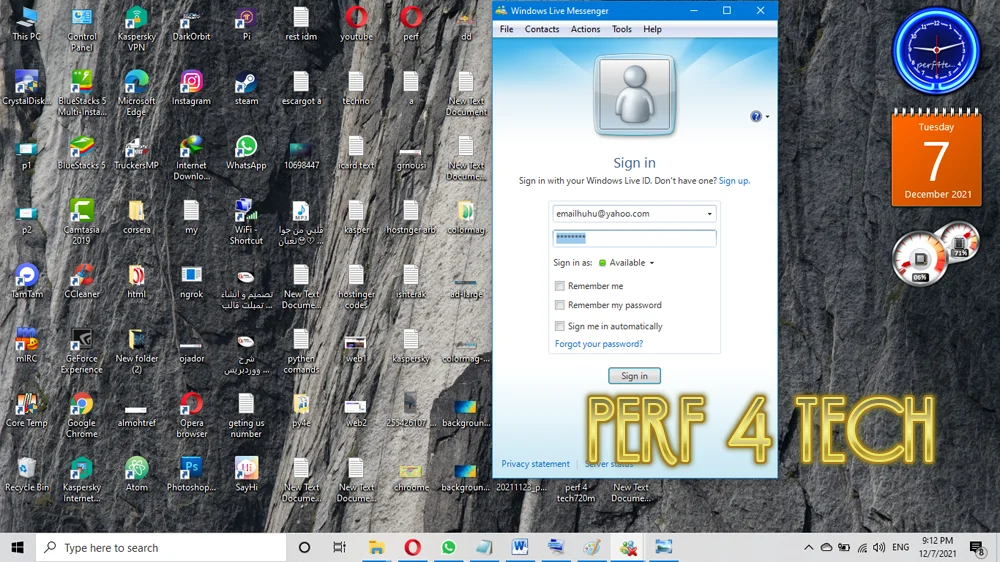 As you can see, I have signed in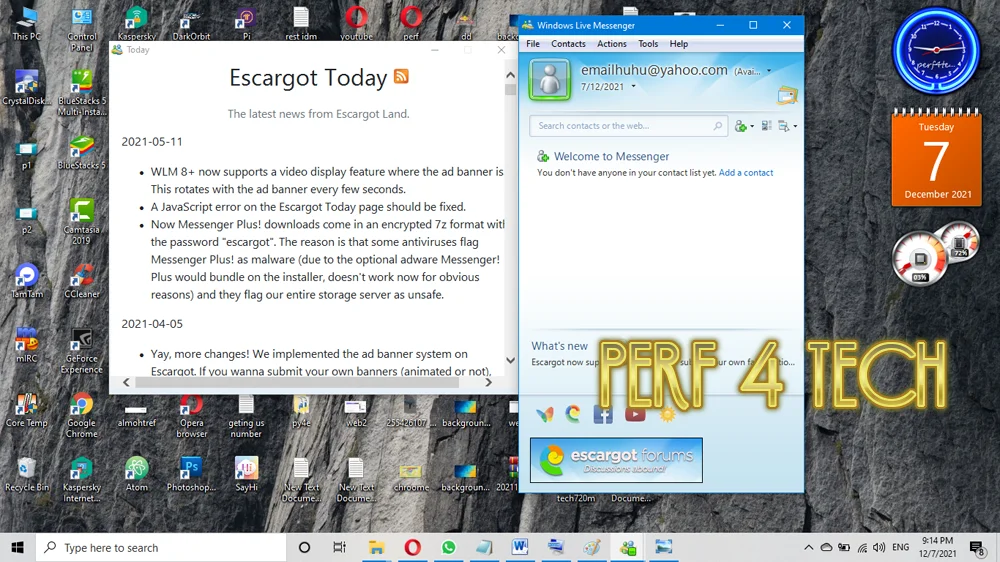 Finally, I hope my article added some valuable information to you. If you have some questions? Let me know in the comments below. I'll try my best to answer them.