Are you tired of the normal desktop look? Would you like to change it into something special? Well, the rain meter tool is the best app you can use for free. So what are the best rainmeter skins or rainmeter themes to change your Windows look  Your desktop will be an elegant way that will definitely impress you, follow me in this article.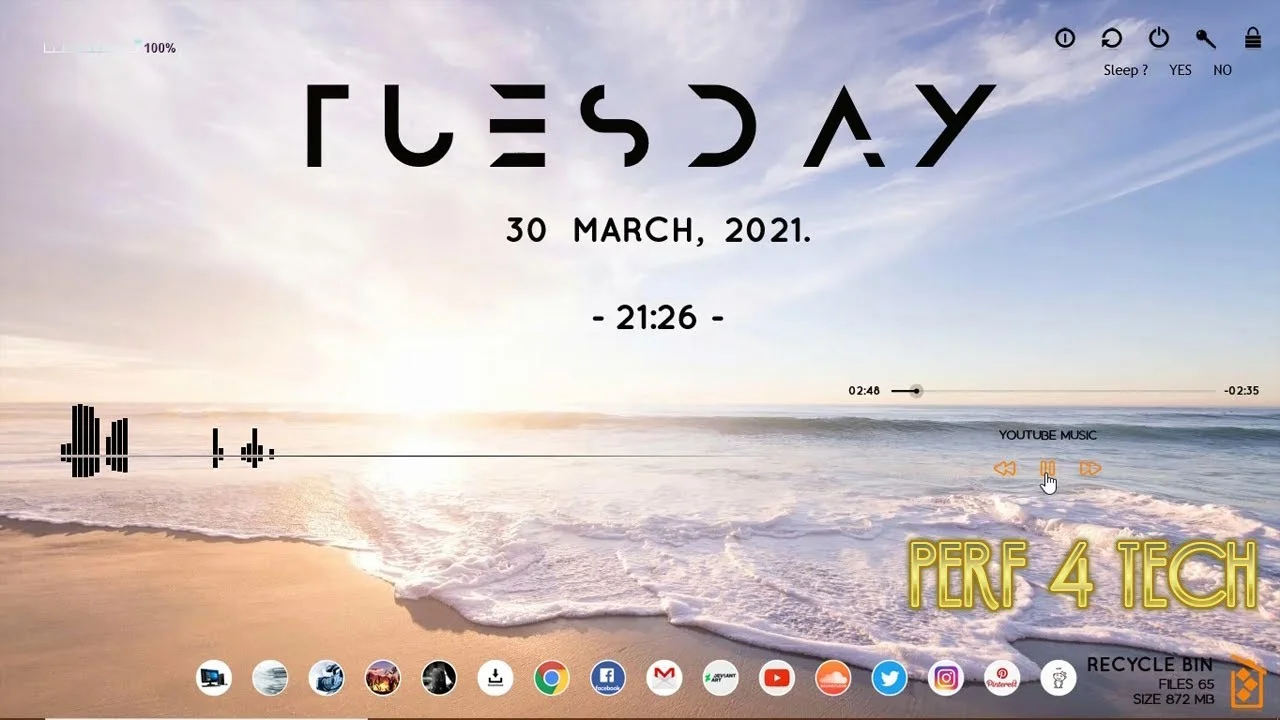 required  files for download
1. Download rainmeter program
We download the program from the link click on download and then install the program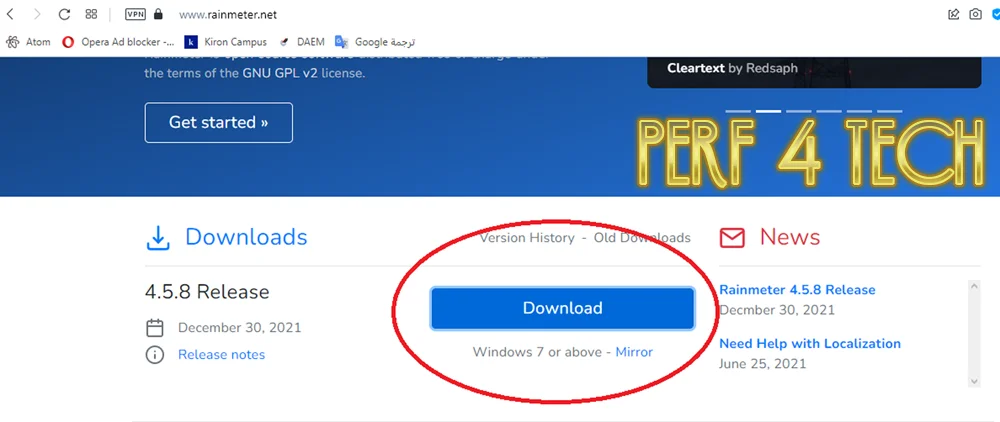 2. Download skins files or themes
Download the perf4tech-rain.zip skins file and unzip it, you will find the images below and there is a rain skins file that contains all the files
and Unzip the rainskins file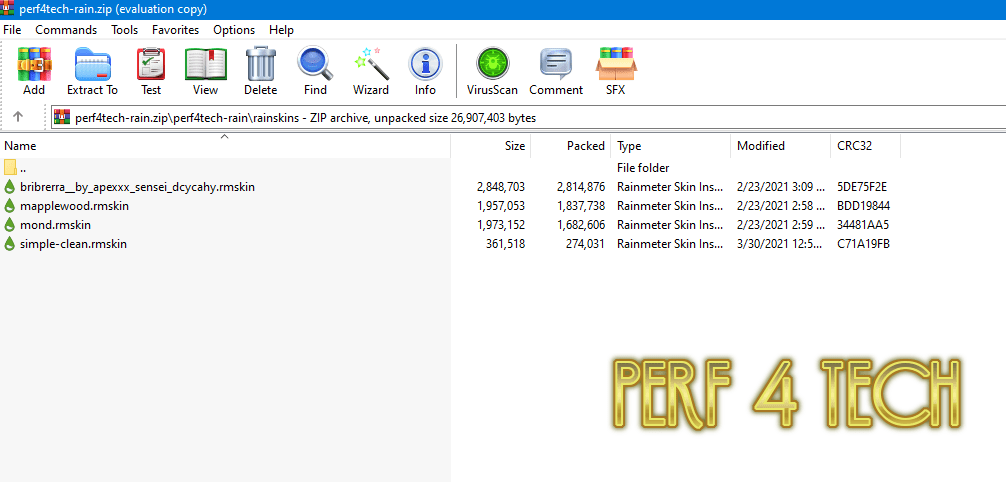 3. Install rainmeter themes
After downloading rain meter skins or themes it's time to install them!
3.1 barbara skin
We choose dock(colored) and click load all.
3.2 mond skin
We choose a clock, then a player, then a recycle bin, and click load on all.
Note: Please set the media player type from the settings box.
3.3 mapplewood +  skin
In this file, we select power kit black and volume bar and click load all.
You may be interested in: How To Increase Pc Performance.
3.4 simple clean skin
In this file, we choose the visualizer and click load all.
Select the visualizer and click on edit skin, and the visualizer.ini page will appear Go to [MeterStyleR] and delete 50, then save the file Set the skin locations as you like and uncheck the draggable feature on all files to install them.
Go to the layouts tab and save the background as a special background.
4. Taskbar settings
Go to the desktop and click on the right mouse button, go to: view, then deselect two options: show desktop icon shows the desktop gadget

Go to the taskbar settings and activate the feature: turn on automatically and hide the taskbar in desktop mode.
You can watch this video on this topic
Finally, I hope my article added some valuable information to you. If you have some questions? Let me know in the comments below. I'll try my best to answer them.