Google Chrome was the first browser that launched incognito mode Android also this mode is available for Windows. But what is the incognito mode? In this article, we will talk about this mode in detail lets go.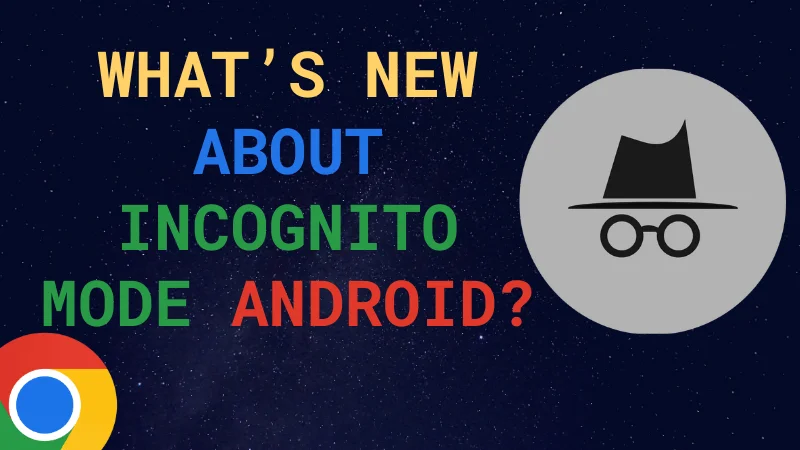 1. What is the incognito mode in general?
The incognito mode is available for smartphones and tablets and Windows this mode also called private browsing allows you to browse without saving browsing history or sessions id or temporary files also cookies will not be saved.
Google chrome incognito is available for Android mobile users and tablets by downloading from the Google play store also you can download it from the Chrome website for Windows and mac users.
2. How do you go incognito on Android?
For Android users to use this mode you need to Google chrome browser app that is available in the play store after downloading it you can follow these steps:
Open the Google Chrome browser on your Android device.

Tap on the three dots icon located in the upper-right corner of the screen.

Select "New incognito tab" from the menu.

A new tab will open in incognito mode, and the user can start browsing the web in privacy.
3. What is new about the incognito mode in google chrome?
 Google chrome adds an update to their browsers when you are using the incognito the session will lock automatically when your phone is closed or leave Google chrome.
4. How to turn on this new feature?
To enable the new feature go to Chrome Settings → Privacy and Security → Turn on Lock incognito tabs when you close Chrome.
If you have used an incognito tab and locked or left chrome and opened a new tab you need to unlock it to see its contents whether your lock is fingerprint or face recognition or even a password.
Plz note that this feature is already available for iOS, but it's now also rolling out to Android users (or coming soon). you will have to manually enable it to get it to work if it available on your device.
5. Where I found a private browser?
You can find it on every modern browser's such as opera which it's named a new private window where nothing will be saved or no one can track you, also you can turn on the opera VPN to add an extra security layer.
6. Am I totally invisible when using private browsing?
As I talk before when you are surfing on the net and searching or logging into websites your session id and MAC address will not be tracked but there is some information you need to know.
your IP address may be tracked by your isp (internet service provider)

your identity when login into an account google knows who logs into their service even if you use a private browser simply because u are entering your email address. 

they can track your location from the IP that you are using. 
7. What other apps have an incognito mode?
As you know google owns many apps so you can find this mode in the following:
In google maps, you can find this mode it allows you to browse and search for anything without having any search record.
note: that this mode is still in the testing phase.
Also, youtube has incognito mode you can search and view anything without saving your search history and view history.
If you are an iPhone user safari supports private browsing too just select private to open a new tap.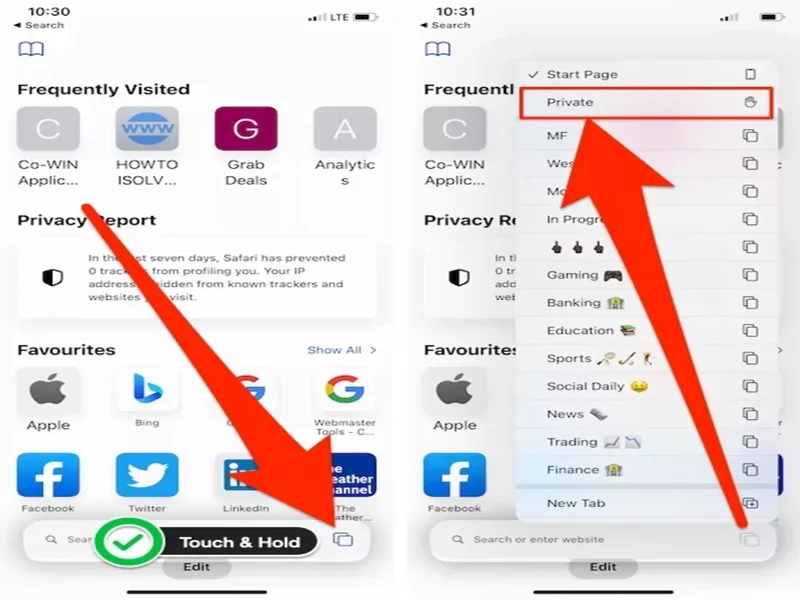 conclusion
incognito mode on Android's Google Chrome browser offers a convenient and quick solution for private browsing. It is a useful feature for those who want to protect their privacy or keep their browsing activity hidden, but it is not a guarantee of complete privacy.
Finally, I hope my article added some valuable information to you. If you have some questions? Let me know in the comments below. I'll try my best to answer them.