What is Google Analytics? it's a free online service for tracking the visitor and page data on a website. Google Analytics helps website owners measure the traffic their website gets, and it tells them how people arrive on their site, what they do when they reach the site, and how long they stay. The information it collects helps website owners make decisions about how to increase website traffic and improve their conversion rates.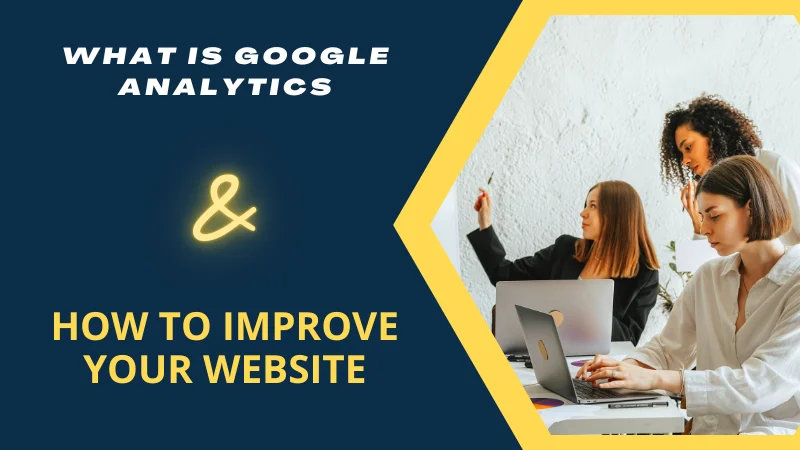 A. What are the benefits of using Google Analytics?
Some of the biggest benefits of using Google Analytics are being able to optimize your website for higher conversion rates and generating more revenue. It gives you a better understanding of your audience, which is useful for building and maintaining a strong brand. User tracking features such as the new Universal Referral Link allow you to collect data on how users find your website, which is useful for building a marketing strategy. This article shares some of the biggest benefits of using Google Analytics.
B. How do you set up Google Analytics?
Setting up Google Analytics on your website is relatively easy. All you have to do is log in to your Google Analytics account, Create a website, and add it to your website list and you are ready to go. As long as your website is powered by WordPress, the Google Analytics plugin will provide you with all the data you need to understand your website's performance. The only thing left to do is collect the data and make the best decisions possible about your website and business, which will result in a better experience for your visitors and better profits for your business.
1. How to create a property
the property is the special id that allows you to track a website or even a mobile app the first thing you must create. first sign in to your google account then press start measuring
fill the account name then press next
now you want to Create a Google Analytics 4 property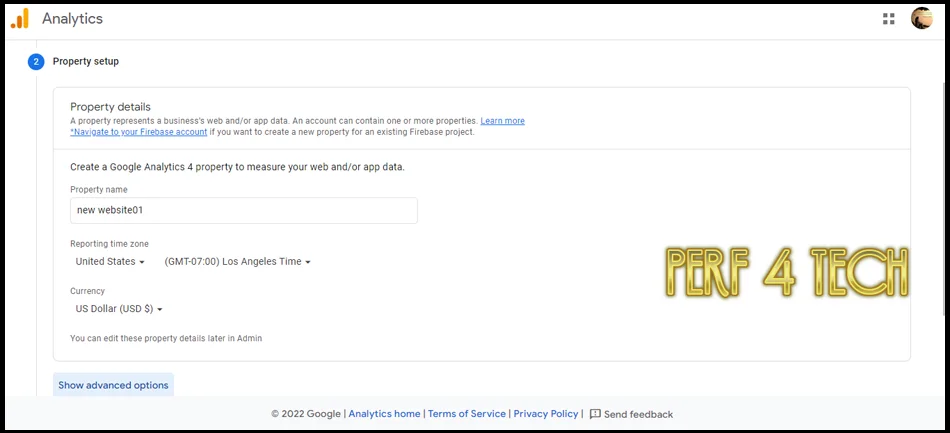 add the property name ex new website01 select your time zone and then the currency then go to show advanced option

Create a Universal Analytics property and select yes! add your website and select HTTPS or HTTP
then click next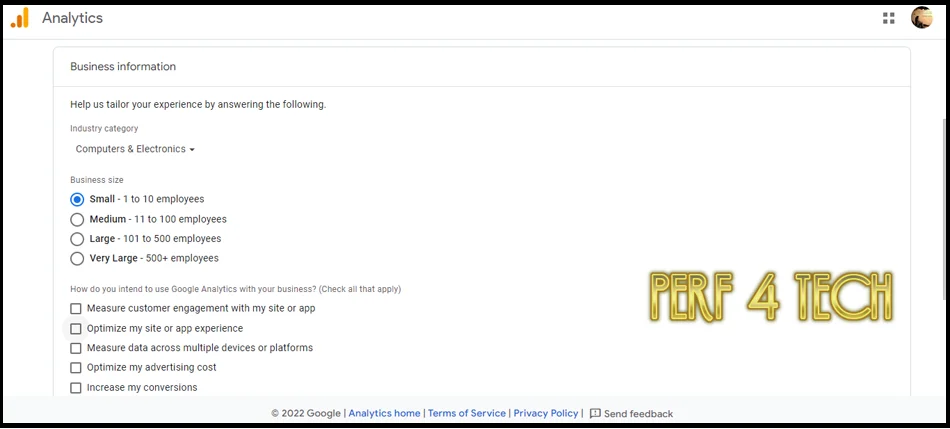 select the industry property (such as computer and electronics) select how many employees
then create then accept Google Analytics Terms of Service Agreement
your account is created
then your account is ready to use you can click web add your site and get your tracking id code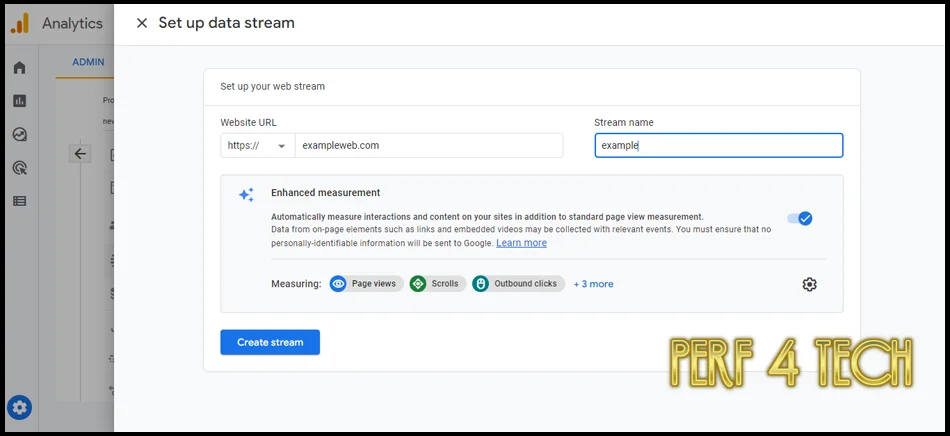 just add your website URL and stream name then click Create a stream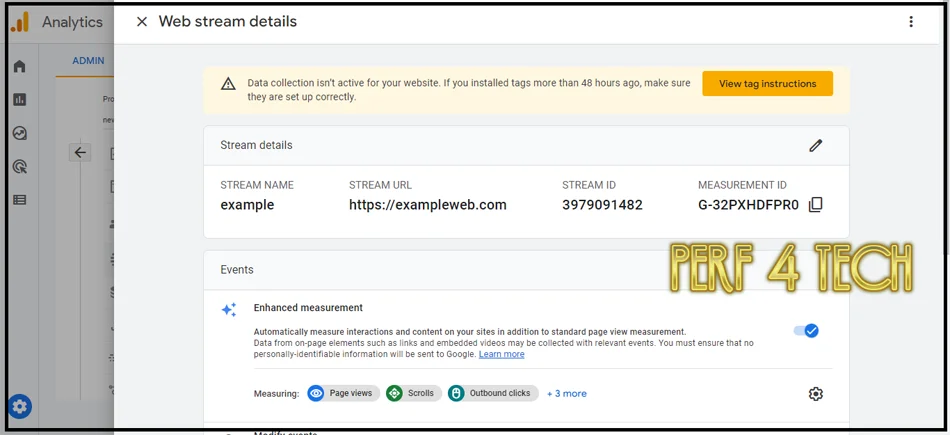 as you see now you have a measurement id that id can use on your site.
2. Connect your website using a plugin [WordPress]
to connect your WordPress website I advise you to use a cool plugin called google site kit just connect your Google account that is used in Google Analytics then complete the setup this plugin will set the tracking id in an easy way and the best thing about google site kit that is made by google 🙂 I'm using google sit kit it's easier and give me some valuable information I recommended it if you are using WordPress
3. Connect your website using code 
also, you can connect your site using a tracking code that is added to the website add in the <HEAD> of the page you want to track, you can find this code in this location
admin > your property >tracking info >tracking code.
C. What are the different reports you can generate from Google Analytics?
Google Analytics allows you to generate a variety of reports that can help you understand the performance of your website. Some of the most common reports are as follows: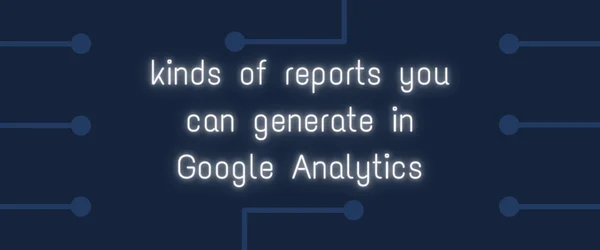 Main page report: This report is shown on the main page where you can find the number of users and sessions also you can find your website bounce rate and duration of sessions.
Real-time report:  This report let you know the online users with sub-selection as an overview, location, traffic source, and more.
Audience report: This report helps you to know about our audience and active users and more stuff you can see it
Acquisition report: In this report, you can know from where you get ur users if they come from social networks or from google search as (organic search) or direct also you can see some cool stuff there.
Behavior report: this report tells you how individual pages of your site are doing as page view new visitors how much time they spend on each page and when they get out of your site and more stuff.
Conversion report

:
this report is for those who run business work or campaigns these reports show how your website is performing and if you hitting the goal of your work this report is handy for those making business online.
D. What are the best ways you can use Google Analytics to improve your website?
Google Analytics can be a great tool for website owners looking to improve their sites. By understanding how users interact with your site, you can make changes to improve the user experience and increase conversion rates. Here are a few tips on how to use Google Analytics to improve your website:
Use the Site Search Report to understand what users are searching for on your site. If you notice that users are having difficulty finding what they're looking for, you can make changes to improve the site navigation.
Check the Behavior Flow report to see how users are moving through your site. This report can help you identify areas of your site that may be confusing or inefficient.
Use the Events report to track user interactions with specific elements on your site, such as buttons or links. This information can help you determine which areas of your site are most successful in driving conversions.
The Conversions report can help you track whether users are completing the desired action on your site.
Conclusion 
Google Analytics is the best tool in town that can help you to track and analyze your website traffic. It can also be used to track the performance of your marketing campaigns. However, it is important to remember that Google Analytics is a free and powerful tool that you can use to track your website traffic. There are other tools available that can be used to track your website traffic as well.
Finally, I hope my article added some valuable information to you. If you have some questions? Let me know in the comments below. I'll try my best to answer them.